Weather

Today: Cloudy and rainy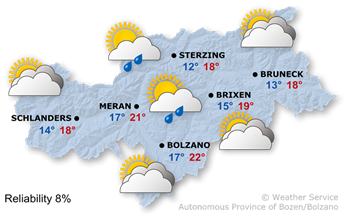 In the afternoon local showers, widespread and partly heavy rain over night with isolated thunderstorms. Maximum temperatures between 16° and 22°.
---
Tomorrow: Cloudy and wet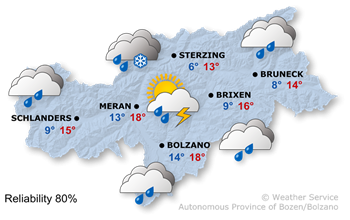 Cloudy with rain showers, especially in the afternoon with the cold front. Level of snowfall sinking to 1500 m. Strong winds from the North. Maximum temperatures from 13° to 18°.
---
Next days Weather forecasts: Variable conditions, cooler